WHAT CLEARFLOW CAN DO
Drainlaying
Septic Tanks
Sewage Treatment Systems
Water Tanks
The team at Clearflow are the best team available. Quality workmanship, reliability and neatness have made Clearflow the best choice for your drainage and sewage system installation.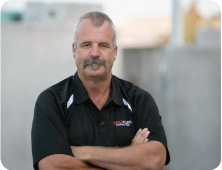 SEAN LYNCH – Owner Operator
Installation specialist and owner, with over 30 years drainage and sewage system experience. Sean designs and installs drainage and sewage systems to suit any situation.
It is better to get good advice first and Sean's reputation and experience mean you are dealing with an expert.